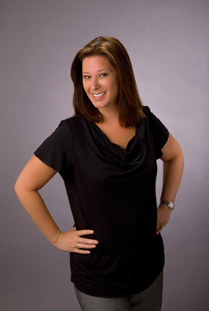 Direct: 407-808-3705
AgentKimT@gmail.com

Kim is originally from Buffalo NY and has lived in Lake Mary, Florida for over 20 Years. Prior to Joining Gallery of Homes Kim was a Media Sales Director throughout the state of Florida.

A full time agent, Kim's goal is to provide buyers and sellers with a great experience through honesty, professionalism, knowledge and 100% commitment in providing the best service that a client could ever expect. She looks forward to developing long term relationships with each and every person she works with.
Experience and Performance
25 Years of Sales, Marketing & Negotiation

Supports Just Our Soldiers' Helpers Inc. (J.O.S.H.)

Member of the National Association of REALTORS


Member of the Florida Association of REALTORS


Member of the Orlando Regional Realtor Association
CLIENT REVIEWS
"We just wanted to let you know how much we appreciate you! You are such an amazing realtor and person; we are so glad that we found you to help us find our new home. You are the best realtor that we have ever worked with and will be calling you again if we ever need to find a new place. You will come highly recommended to anyone we know that is looking for a new place!I felt at ease with looking for a home from the first time we spoke on the phone. You listened to everything that we were looking for and you understood exactly what we had in mind when we talked about our dream home. The process of looking through homes was smooth because you had found homes that matched what we wanted and you did all of the work for us. Any questions we had were answered right away and sometimes even before we could ask them, you were on top of things. We were extremely impressed with your knowledge of the areas and the homes. You took all of that into consideration when we gave you our criteria and you put all of that together and made our dream come true! Having you as our realtor made looking for a home an exciting and non-stressful experience. You are not only a great realtor but also a kind and caring person. You made sure that we found a home that we loved and didn't settle for anything less. Because of you we found a home that our family can grow with and have wonderful memories in!"JOEL & KRISTEN WARDYNSKI, LAKE MARY
"As I sit here gazing out the window of our new home, I realize how fortunate we were to have you as our realtor. I like to consider myself one of your "special" clients since you guided me for two years patiently and professionally. You exemplified that it just wasn't about the sale and truly cared about placing us in a home that worked for us. You took the stress out of the first time home buyer experience and kept me informed on every step of the process. We would both like to thank you and let you know we gained a friend along the way. Our door is always open for you!!"DAN AND KIERA
"Dear Kim, We would just like to say thank you for what you have done for us. Our 1983 run down foreclosure house is now something that we call our home. After three long month's that you have dealt with us and looking at so many different places we are very happy that we found you online. You took time on your days off during holidays and just personal time to go out and find us a home. Our new home is now painted, pool cleaned, new fence, landscape finished but everyday we will continue. With out you we wouldn't be where we are today."THE PELLETIERS
"I found Gallery of Homes on-line while in Evansville, Indiana and Kim Trawick reached out to me. I knew right away, that Kim was going to do a great job for us. Her follow-through was incredible, and though I was over 800 miles away, Kim made me feel from the start that she was MY Realtor, and she had our best interests at heart. Kim referred me to a great corporate apartment for my first two months in Orlando, and when I had to move to get an address to register my kids in the schools we had chosen, she found me another apartment that fit the bill. Kim kept us up to date with all of the homes for sale in our price range, and in the area we wanted to look. All the while Kim educated my wife and I on how the process worked, and what we should look for and stay away from. Finally we found the house of our dreams. Kim helped us negotiate a great price, and connected us to a terrific lending company. The closing process was difficult with all of the new Federal regulations, but Kim was there to hold our hands through the whole process. This included early morning and late night calls. When the moving truck showed up early at the house we were buying before we closed, Kim was able to negotiate an early move in with the sellers – prior to closing! Now we fondly call her Kim-Possible! Extremely professional, organized, perceptive, intelligent and trustworthy, Kim Trawick did an amazing job for us, I would highly recommend her to anyone searching for the right home in Orlando."BILL AND LINDA FILES, LAKE MARY
"Bob and I wanted to say Thank You! We are so grateful for your help. You went above and beyond to help us when we needed it most. You helped us find a beautiful townhome. We would definitely recommend your services to anyone. Thank You again! "BOB, AMY, DYLAN, SEAN & MEGAN GREENE, ORLANDO
"Kim, To our new friend!!!! It is hard to know where to begin. You were wonderful to work with. When we first started looking at homes for sale in the Orlando area, we signed up on several real estate websites and you were the only one to return our call. (It was on a Saturday and within 30 minutes). We relayed to you the type of home we were interested in and this started the ball rolling. You immediately chose several properties and sent us the links for our review and choose the ones we were interested. We communicated with each other through e-mails and phone calls for approximately 1 month. You were well prepared when we got to Florida and ready to take us to view properties. Needless to say, within approximately 3 hours we were prepared to make an offer on our vacation home. You have gone well beyond expectations by providing us with contact information for the home inspection, termite inspection, lawn service, property surveyor, property insurance, etc. Thank you hardly seems enough to tell you how much we appreciate you taking care of our needs. Without a doubt, you are one of the nicest people we have had the privilege to come in contact. You made our complete transaction a pleasant experience and your knowledge of all aspects of the closing process was remarkable. You followed through with everything you told us and offered suggestions on things we did not even think about. Gallery of Homes is fortunate to have you and you are truly an asset to them."FRANK & LINDA COMBS, LEBANON, DELTONA
"Kim Trawick is part Real Estate Agent, part therapist and certainly became a friend. Looking for a house long distance is hard enough. When you compound it with a tight timeframe, real estate market as it is in 2010/11, it gets crazy. Kim took the time to listen to what we wanted and found a great pallet of homes to show us. We fell in love with the 1st one. Overcoming obstacles along the way, which are not relevant to this story, we finally settled. Kim listened to me cry, laugh, scream, shout and jump up and down with pleasure. Always being supportive and giving us good suggestions and good counsel as we are new Floridians. Kim is a true professional and most importantly follows thru on what she says she will do. I knew I could reach her day or night and she always supplied me with just what I needed, even if it was a laugh."KIM, LISA AND ROB HANCOCK, DEBARY
"Kim Trawick is absolutely AMAZING! I sought Kim out though the websites while still living in Maryland. She was the only realtor that not only called me back but called back right away. I can only assume that dealing with clients' long distance is very challenging. Kim made it seems easy and enjoyable. Kim took the time to listen to our needs, helped to organize our thoughts and asked more questions in order for her to better understand what kind of home we were looking for. Being in Maryland made it hard to see the homes we liked on the website. Kim went to all the homes, made all the calls and took video/pictures of all the homes. Over the course of three months she spent countless hours day and night with us. She made us feel comfortable with her, we trusted her. After narrowing our search down to a few homes we finally flew to Florida. Kim greeted us at the airport with a big hug. She was so genuine and caring. She spent her whole weekend with us going from house to house. She used her experience and went to bat for us while we were in all the homes making sure every detail was discussed and question was answered and understood. It was clear that Kim's goal was our happiness. By the end of the trip we left Florida having bought our dream home and making a very dear friend. Of course it didn't stop with the sale of a house. Kim took care of everything right down to the final inspection. She treated it as if it were her home. It made moving in worry free. She would call us periodically to tell us about the wonderful Florida weather and things that were going on in our community or things nearby that we, as a family, can do when we get here. We couldn't wait to get to Florida. She called us during our drive down to make sure things were going OK and to see if we needed anything. She was here to welcome us when we moved in. We can't thank Kim Trawick enough for all she has done for our family. She has changed our lives forever and we will always keep her close to our heart. Anyone would be very lucky to have Kim Trawick as their sales agent; she is professional, honest, understanding, and patient. Kim Trawick cares!"CYNTHIA AND JULIAN NADOLNY, APOPKA
"This was my first time I used a real estate agent to purchase an existing home. I used the Internet to search for homes in my area. I registered with Kim's company (so I could get updates on homes in the area). Within 24 hours, Kim e-mailed me to introduce herself and the rest is history. She sent me daily e-mails containing multiple home listings. Within a week, I saw a home I was interested in. Kim drove across town on a Sunday (my only available day) to show it to me. After the walk through, I was interested in making an offer, however, I told Kim that I promised my teenage son earlier that week that I would not make any offers until he saw the house and we would agree together. Kim encouraged me to go get him while she waited at the house. I signed papers that night and didn't have to lift a finger since that time. Kim handled the whole process. The closing took place within 30 days. Excellent experience, awesome attitude & extremely friendly. Customer service is alive and well!"RUSSELL H. MAY
"With my mother moving to a new city by herself, we were faced with the difficult task of finding a new home for her in a very short period of time. She found Kim online and I am sure glad I did. She was professional, asked many questions and assisted with seeing multiple listings the next day. Throughout the process Kim was attentive, patient and her follow through was second to none. She matched multiple listings with the requests that we gave her and within a couple of weeks, we found the perfect match. Thank you Kim for all you did. You made this very easy for my mother and I, and it was certainly a pleasure working with you."CAROLE AND CHRISTINE, ORLANDO
"Kim Trawick at Gallery of Homes Real Estate has been a great help in locating and purchasing a condo in the Orlando Area. She spent many hours by first showing us available condos and then by keeping us constantly updated on condo availability when we returned to Pennsylvania. She provided us with accurate information on the bidding process and in the end we were able to purchase our condo at a very fair price. Kim followed through by setting up the necessary condo inspection and helped us fill out and submit the information necessary for a successful closing with the bank. Thanks to Kim our first experience in buying a condo from long distance has been a pleasure. We will happily deal with Kim in the future with the purchase of other properties in the Orlando Florida area. We also have recommended Kim to several of our friends and family who are interested in buying property in Florida."THOMAS AND CARLA VERNON, ORLANDO
"We found Kim to be very helpful and dedicated to her work/ It was a pleasure looking at property with her. We wish her well."CAROLYN MADERO
We found Kim to be professional, efficient and wonderful to be with. She took care of all our needs and made a long-distance move feel like it was just cross-town. When she addressed our concerns, she did so with 100% of her attention." BOB AND IRENE FROST, WINTER GARDEN
"Dear Kim, I don't know how to thank you for finding the home of my dreams. When I first started looking for a home it was very complicated and most realtors did'nt want to be bothered with looking at houses, they would give you a list of houses to go look at, and wanted you to tell them if you liked one. When I met you, it was like going out with one of my friends to look at a house and you always had my best interest at heart. I really appreciate everything you did for me and the time you took out of your schedule to make me feel important. I will always recommend you to everyone I know that wants to buy a house, you are the best and I will miss seeing you but I did get the house I always wanted thanks to you."LOUANN OLSEN, APOPKA
"Kim, I just wanted to say that from day one everything that you have done for me has been so smooth and when I have a question about anything you have always been there fast with a response .I thought at first that moving from upstate NY to Florida was going to be crazy, but from day one you have made everything go so smooth, thank you for everything."TAMMY, DELAND
"I have been working towards the purchase of a home with Kim Trawick for several months now. I wasn't ready to buy until recently. She still was very attentive to my requirements in a home. She never once wavered in pursuit to help me find what I was looking for. Always listening to what I said and following through for me. Her attention to all details and her knowledge of the housing market make her a top agent in Real Estate. Personal attention to her clients requests is a strong attribute. Customer service doesn't get any better. Thank you Kim for your devotion to your job and your client." JIM COLORADO, DELTONA
"Kim, A simple thank you is not enough for all the effort you have made to help resolve the problems we have encountered during the purchase of the house in Orlando. You have been there to help resolve each issue, and answer all our questions during this prolonged long distance purchase. We would highly recommend you to anyone we know looking to buy in central Florida."JIM D., ORLANDO
"Thanks for all you've done for Kathy & I... You made the purchase of our Condo by Disney painless....you showed us just what we wanted in a very short period....Kathy & I look forward to years of staying there with our kids & grand kids.... Thanks once more."MIKE & KATHY ALEXANDER, KISSIMMEE
"Dear Kim, It has been a pleasure working with you over the past month as Julie and I are excited to move into our new home! You were always quick to pick up your phone, lightning fast to reply to my e-mails, and eager to take us out to find our perfect home (even though we lived 45 mins from you). You have made the whole home buying experience easy and painless and I would recommend you gladly to anyone who is searching for a home! Thanks again for the hard work you have done for us."SCOTT KODER, CLERMONT
"Dear Kim, It has been a pleasure working with you over the past month as Julie and I are excited to move into our new home! You were always quick to pick up your phone, lightning fast to reply to my e-mails, and eager to take us out to find our perfect home (even though we lived 45 mins from you). You have made the whole home buying experience easy and painless and I would recommend you gladly to anyone who is searching for a home! Thanks again for the hard work you have done for us."SCOTT KODER, CLERMONT
"Hi Kim, I wanted to "thank you, thank you, thank you" so much for all the great work you did in helping us find our home away from home. It's a pretty daunting task looking for a house from a thousand miles away, but you took all the stress out of it for us (well, most of the stress). Bob and I were amazed how you were able to tune into our wants and needs...you actually LISTENED to us and responded with listings that for the most part, matched our requirements. You didn't try to over-sell us; and at times, when we knew immediately the house was not for us, you just moved us on to the next without wasting our time. Kim, from the moment we first made contact you were accessible at all times. I was amazed when I'd drop you an email at midnight...and would have an answer in the morning!! You're crazy about your career and the people who you represent benefit from that. It's wonderful working with someone so energetic and obviously in love with what they do. It's always great to get a phone call from you "just checking in" to see how we're doing. Our friends and family were amazed that we were able to buy a house "in just one day"..but we all know that wasn't the case. You worked with us from afar, without even meeting for weeks and weeks. You were able to hone in on exactly what we were looking for geographically, financially, and structurally; and that saved us so much time and ultimately found us the house that will indeed become our home. Thanks Kim. If you ever need a reference for future clients you can count on Bob and myself for an enthusiastic referral. Florida Home Gallery is fortunate to have you represent them. Sincerely,"CHERYL AND BOB MOORE, WINTER SPRINGS
"Hi Kim, just wanted to thank you for all your hard work, I know that you went out of your way to help me find a rental for little compensation. I know you only sell and find homes for clients, so what you did for me was unreal. I wanted to say I did not expect to get the kind of treatment I did. I felt more like family than a client, I know when I move into my new place it will be because of you, and I have found a wonderful friend in you. Thanks again."ROBERT J. GREENE SR., LONGWOOD
"Dear Kim, When I finally convinced my parents to make the big move from Watchung N. J. to Lake Mary, Florida, it was Kim I called. My parents lived in the same house in N. J. for over 50 years, then they decided their house was just too much for them, they put their house on the market. A week later, the house right across the street from me, went on the market. I told my parents about it, it seemed like it was meant to be. I called Kim and she handled everything for us, to make this happen! She was able to get all the paperwork together necessary for me to handle this transaction for them, with professionalism & ease. Nothing was to much trouble for her, and in these days with customer service at it's all time low, I have renewed faith. Thank You, Kim!"CAROL FORD KECK, LAKE MARY
"Kim helped us find our amazing home and stuck with us through each and every problem. She is excellent. I smile each and every day just-driving down Markham Woods and walking in our house. It was a rocky road to purchase this property but definitely worth the work. Thank you Kim!"LISA H.
"I am writing this letter as a recommendation for our realtor, Kim Trawick. She was recommended to us by my hairdresser and I am so glad that she did. The minute we met Kim we knew we had met a friend. We were so comfortable with her and we could tell that she loved our property and was so enthusiastic about selling it for us. That made us feel good about our decision to sell our house. The entire time, she was always available by phone, email, texts and never seemed to be bothered by us contacting her with questions. She was always so happy to help us!! And we sold our house in less than one week. We could not have done that without her. I know that Kim will always be a friend. I think of her as a friend before I think of her as a realtor. However, she is a wonderful realtor and I readily recommend her as your realtor. You can trust her to do the best job possible, with a great attitude, and always with your best interests at heart. We love her!"COLLEEN AND JERRY RICHARDSON
"To the best realtor we could ever have asked for! Kim you are a rock star, thank you so much for everything you did for us. We are recommending you to everyone. THANKS!"PAUL AND KRISTEN
"Kim was such a pleasure to work with- she was responsive, and really interested in ensuring that we found the home that was right for us. She was so helpful all the way through closing. Buying a home was really a great experience with Kim as our realtor. If we ever need to look for another home, I have no doubt that I would use her again, and would have no reservation in recommending her to friends or family."DR. S HERDT, LAKE MARY
"Having purchased and sold many homes in my lifetime I can say that Kim has been one of the best realtors I have ever dealt with. Her tenacity, thoroughness and attention to every last detail is impressive."MARJORIE
"Kim made buying a house easy for me. I had started my home search with another Realtor, but he had difficulty understanding exactly what I was looking for. I'm glad I gave up on him and found Kim! She immediately understood what I wanted and provided me with near-daily listings based on my search criteria. She communicated with me on a regular basis and always treated me as a top priority. Kim's candor was also much appreciated throughout the home buying process. I probably had some unrealistic ideas of what I could afford and she steered me in the right direction with courtesy and professionalism. In the end, I found a home with everything I wanted (or shall I say, Kim found me a home) for a price that fit my budget. I highly recommend Kim – she will make your home search a smooth, enjoyable experience!"KACY RAY